PICTURES!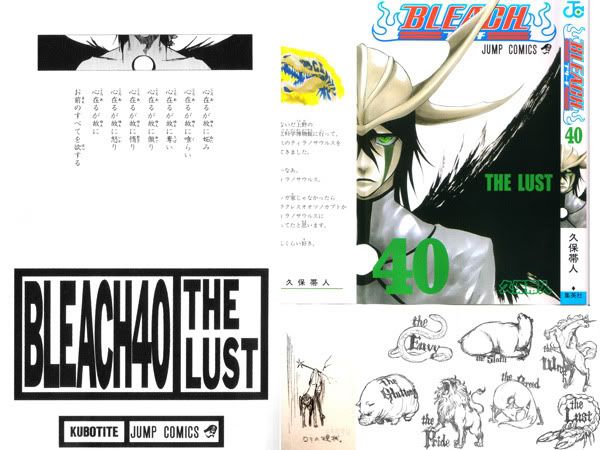 High Res Scans Download HERE.

The cover. Tagline is : The silent and the rowdy, the battle with the heart on the line!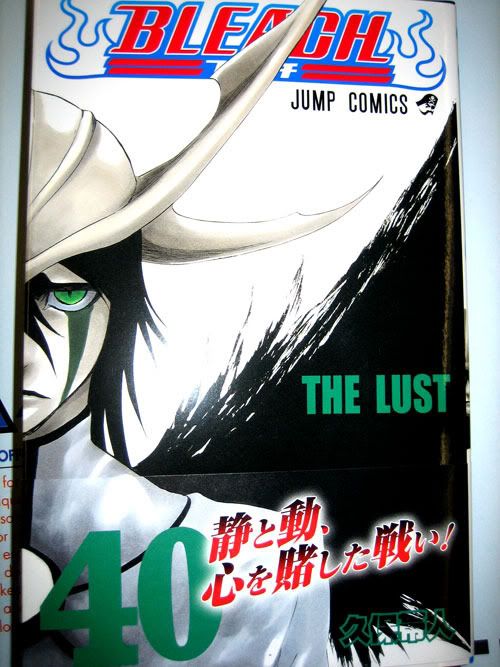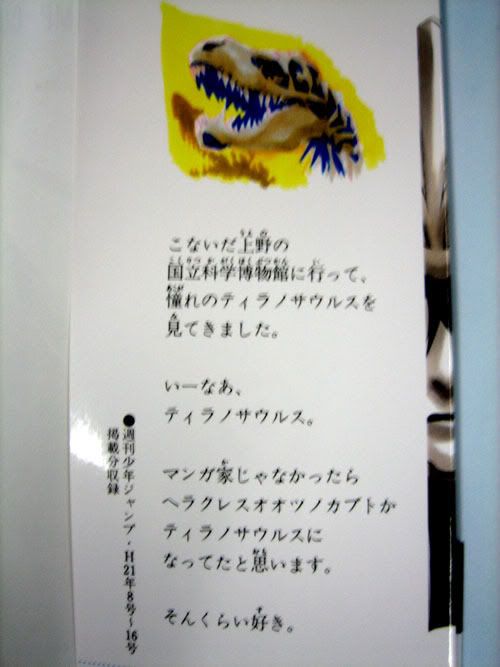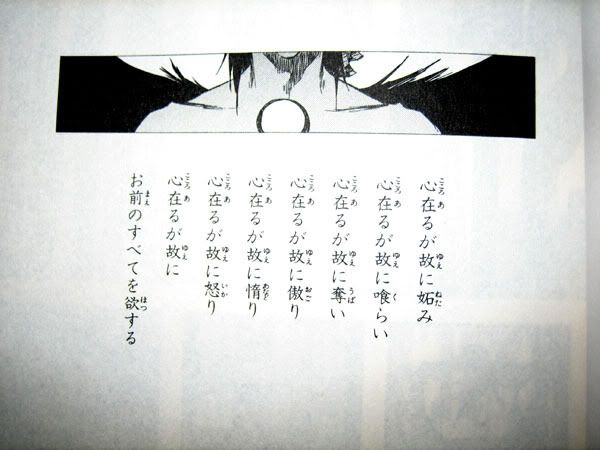 Character page, I lol'd at the position of the characters.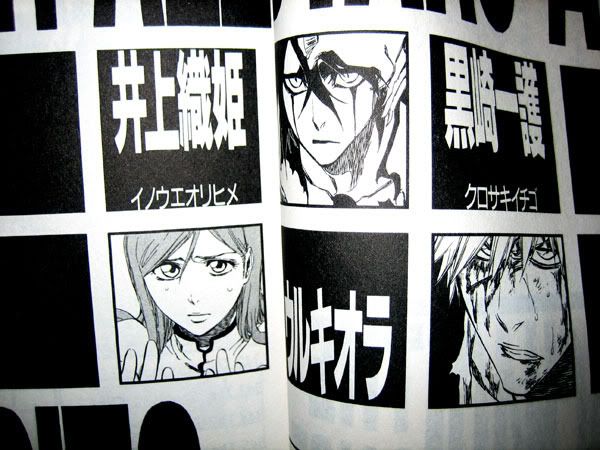 And finally.....Lolly WTF? She was saved by Ishida wtf?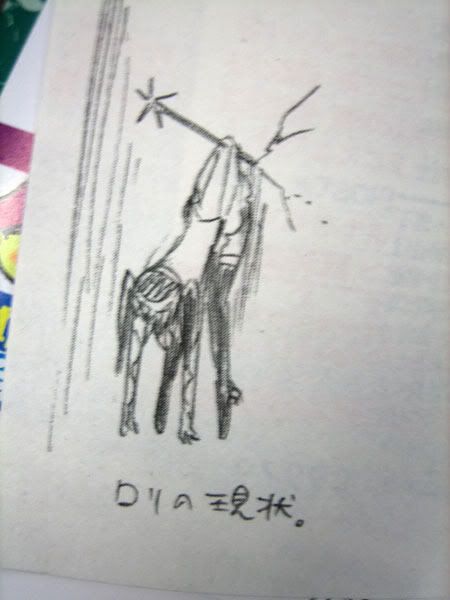 The little in-between chapter sketches are of animals that represent the sins. I'll scan them at a later date since they're not that important/ my camera is out of battery.

Envy - snake
gluttony - pig
greed - fox
pride - lion
sloth - bear
wrath - unicorn
lust - scorpion


心在るが故に妬み
心在るが故に喰らい
心在るが故に奪い
心在るが故に傲り
心在るが故に惰り
心在るが故に怒り
心在るが故に
お前のすべてを欲する

I envy because of the heart
I glutton because of the heart
I covet because of the heart
I am prideful because of the heart
I sloth because of the heart
I rage because of the heart
Because of the heart
I lust for everything about you

==End Poem==

FUUUUCCCK <--- this is all I can say.
Yeah I welcome anyone to challenge my translation in case you think I twisted it to fit my little shipper fantasies.

Edit: Since you don't have the balls to come out of your little private forum and let the bigger Bleach world see your objections, I'm going to do you a favour and post it here:

Poetry is so tricky it's no fun to translate. There's a huge amount of vagueness in this poem so it's subject to a huge amount of interpretation.

That said, the verb in the last line, 欲する、actually doesn't mean 'lust' but instead means something like 'wish for' or 'desire,' and お前のすべて means 'everything about you' in the sense of 'your personal attributes.' Therefore, the last sentence really means something like, 'I want everything that you have/possess.' The translator here seems to want to be trying to make this into a twisted love poem when it's not.



I KNOW 欲する isn't "lust" per se. I used the word Lust to make it fit with the 7 sins theme. It literally means desire but ROFL that makes a fundamental difference HOW?





And お前のすべて is "everything about you". You think you're so smart, you could take away the meaning if you translate it as "everything you own".

That's not how the "の" works in Japanese, sorry. :)

恵子の猫 (Keiko no neko) means Keiko's cat, and it could imply "the cat Keiko owns". However, Keiko may not own the cat, she may just be having it in her arms while you refer to it. :D

If anything, it literally means "your everything/entirety" because

すべて

"subete" is a noun, which does not imply "everything you own". "Everything you own" is, in the simplest terms: お前の持つすべて. The

持つ is needed because it means "to possess, to own". Which

お前のすべて does not have.

If a bandit came up to a Japanese person and demanded

お前のすべて, they would be confused because that sounds more like a demand for your hand in marriage than for your possessions.



Hell, how about some overkill and a private Japanese lesson?


の can also be used to identify a property of the subject noun. 海の見える町 means "the town where you can see the ocean". It is the town

(

町

), where the property is that you can see something from a town (

の

見える

), and what is it you can see? The ocean of course (

海)

.

I see no possessive terms there :D Do you want to translate it as "the seeing town the ocean owns"? I think not.



I await your next rebuttal to this.

Kubo's words:
こないだ上野の
国立科学博物館に行って、
憧れのティラノサウルスを
見てきました。

いーなあ、
ティラノサウルス。

マンガ家じゃなかったら
ヘラクレスオオツノカブトか
ティラノサウルスに
なってたと思います。

そんくらい好き。

I went to the National Museum of Natural Science at Ueno recently, and I saw the Tyrannosaurus Rex I've always wanted to see.

Wow...Tyrannosaurus.

If I wasn't a mangaka, I would become a Hercules Rhinoceros beetle or a tyrannosaurus rex.

That's how much I like them (
lennan pointed this out to me, I thought it meant "that's how I'd like for my life to be")

==End Kubo's words==

Also, it seems that from the extras in the volume, Lolly is still alive.