I posted on BA but there is little interest in this. Probably because it's not character-revelation related :P

This is the interview that appeared in Akamaru Jump during golden week.

It talks about Kubo and Kudo's (the anime's character designer) art styles, and information about the new filler arc.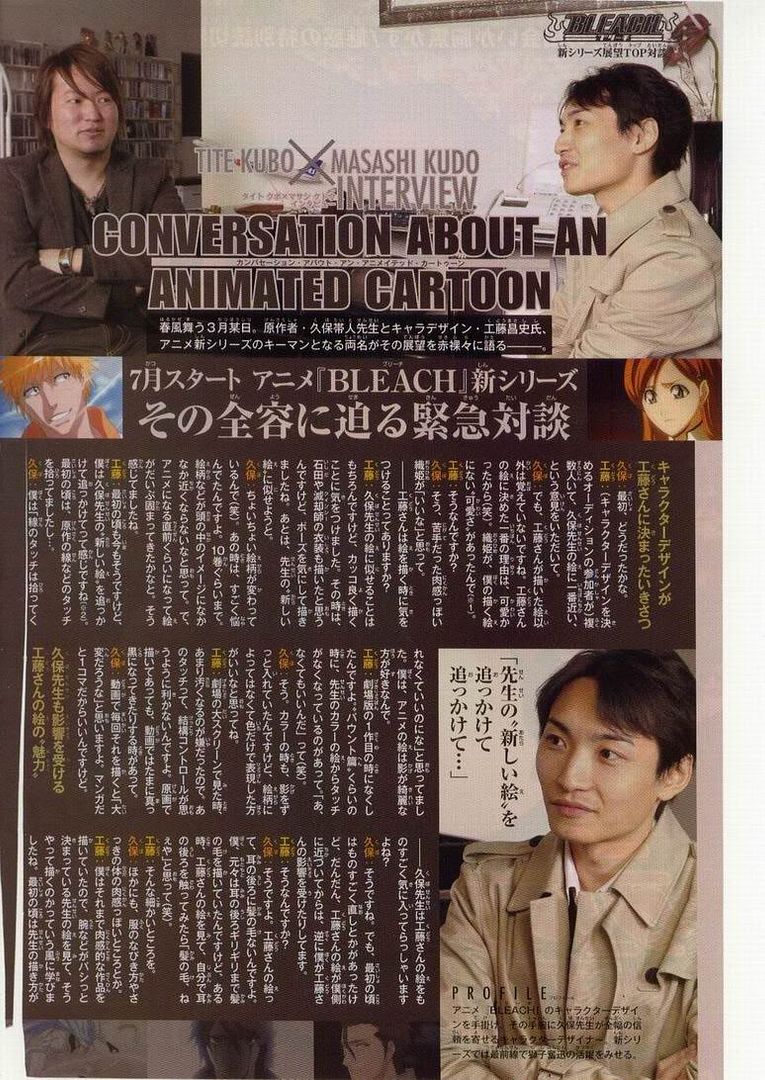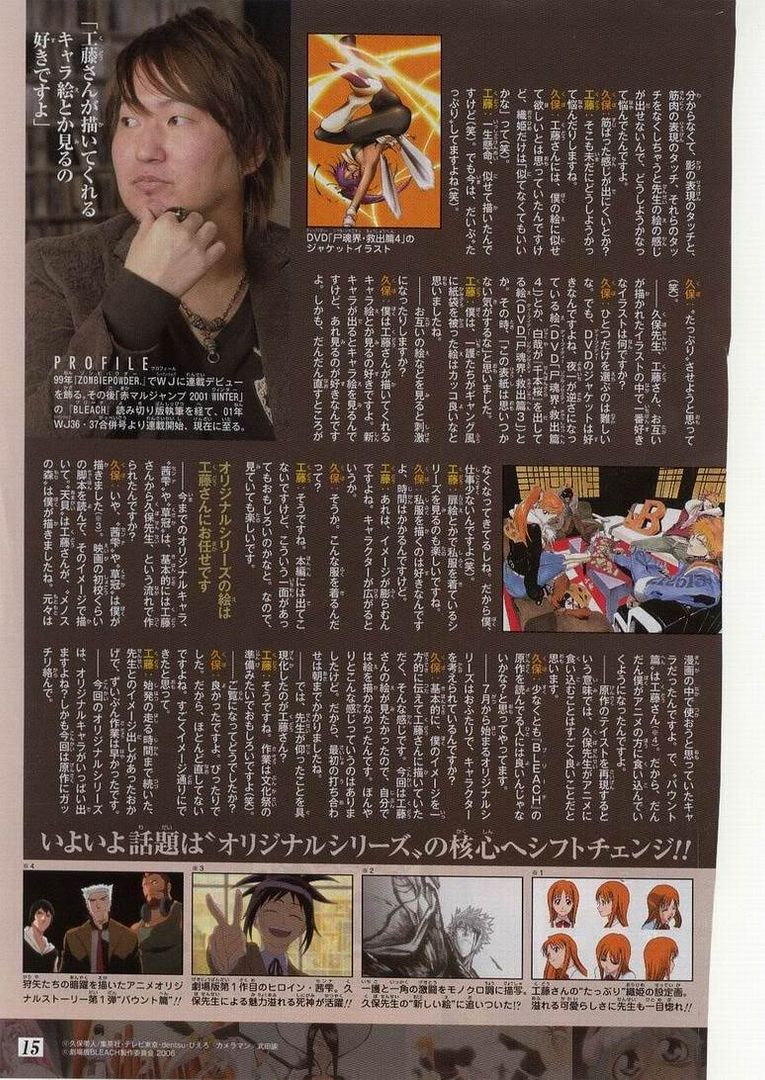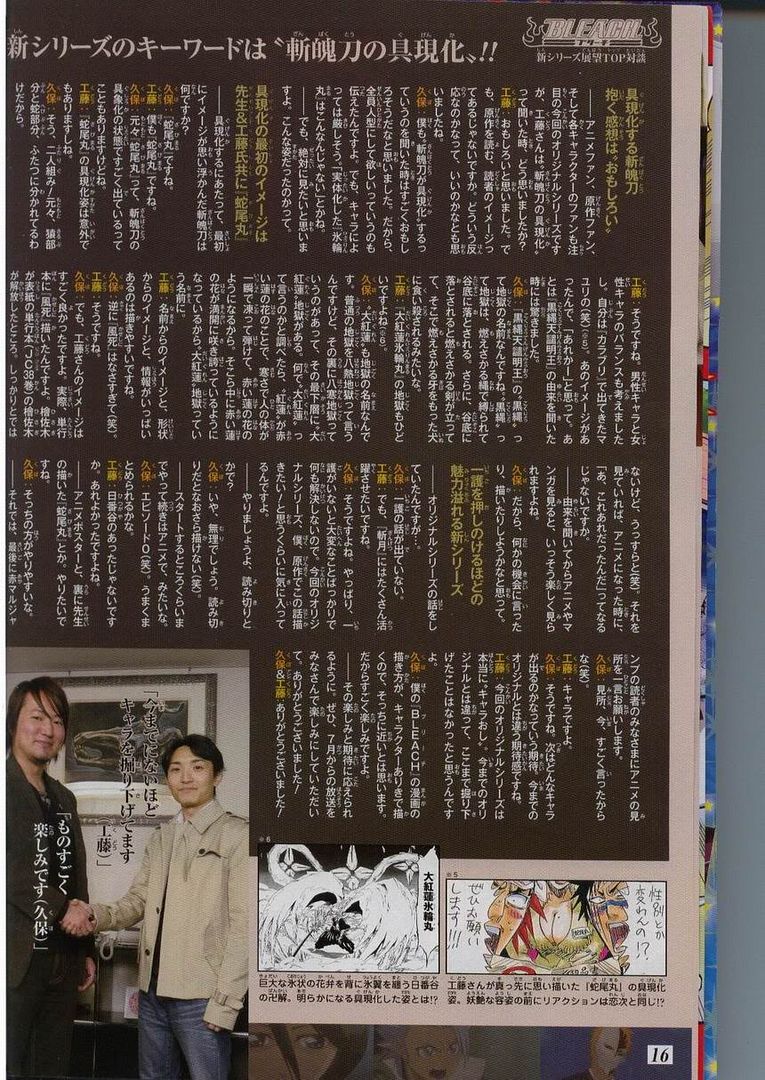 ETA

Some highlights:

About art styles
KT says Kudo's art is "cuter" than his own. And that Kudo's Orihime has a suppleness that KT is bad at drawing.

KT says his art style always changes in the beginning, and it only started to cement after the anime started to air.

KT says his art also gets influenced by Kudo. He used to draw hair behind the ears but Kudo doesn't do that. It was then that KT realized humans don't have hair behind their ears. XD

Kudo tries to draw Orihime like KT, but he always ends up drawing her really supple and round. KT seems to like it.

KT's favorite picture of Kudo's is that DVD cover with Yoruichi.

About the new filler arc

They thought about separating Zabimaru into two people because it's a baboon and a snake.

The names of Komamura and Hitsu's bankai are all related to hell (it's pretty disturbing too)

Ichigo won't appear in the new arc, but Zangetsu will be appearing lots.

KT seems to be fond of the filler this time, he says he almost wants to draw them into the manga, but that's going to be impossible.



So, if you're dying to know about the un-exciting content, I'll translate. Otherwise I'm not going to bother >.< *Lazes out*

ETA: So I ended up translating some bits anyways...