Title: Wedding Cheers
Pairing: Ichigo/Rukia
Rating: G
Artist's notes: Since it's June - the month known for brides, weddings, and whatnot, I decided to center the food and love theme on a secondary theme - a wedding fit for my OTP, IchiRuki! :3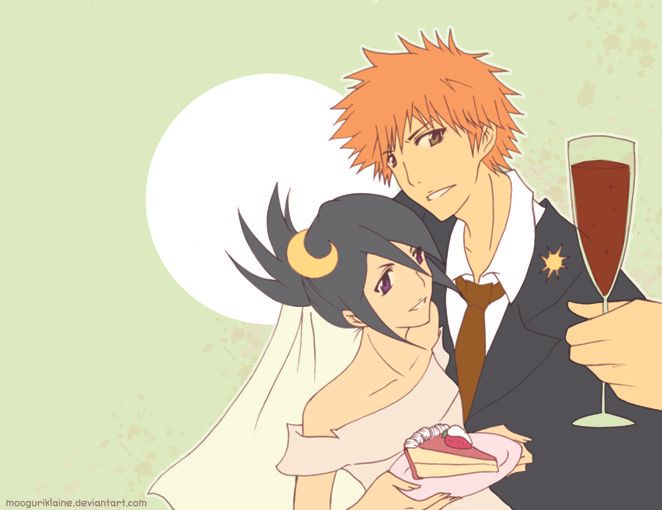 EDIT: Re-uploaded in Photobucket, since a lot of people can't view the image *o*

EDIT 2: For those who still couldn't view the image, here be a link to my deviantart post. I apologize for the inconvenience! *o*

Good grief, months of preparation just swept past me hkjsdhfjsd D: Was supposed to put lots of stuff in the background, but well, I was pressed for time. Will get back to provide the uber-finished version. My monitor's calibration is farked, so the colors might be off, I wouldn't know until I get back to my office tomorrow. Colds and headaches are such a bummer. ;__; But I hope this'll suffice~

And oh, I hope I made it! D: I absolutely do not know the differences of our timezones sdghfsd *gets shot*

Enjoy!



Good luck to all participants!