Recent chapters, namely all of the Ichigo/Ulquiorra battle and the concluding chapter 354 brought me back to Bleach fandom full force. Yet there are some claims made by some people that I find so funny I deem them worthy enough to get acknowledged by my

RED TEXT OF DOOM.



Note: If you like the putting together of two people with orange hair where one of them is the main character and the other is a childhood friend with large knockers and pretty hairpins then you might not want to click on the LJ-cut. Actually, you should just run far, far away when you see my name.

Edit: I realize I'm a hypocrite. But I still do encourage people to not be like me, which is hypocritical and downright bitchy sometimes.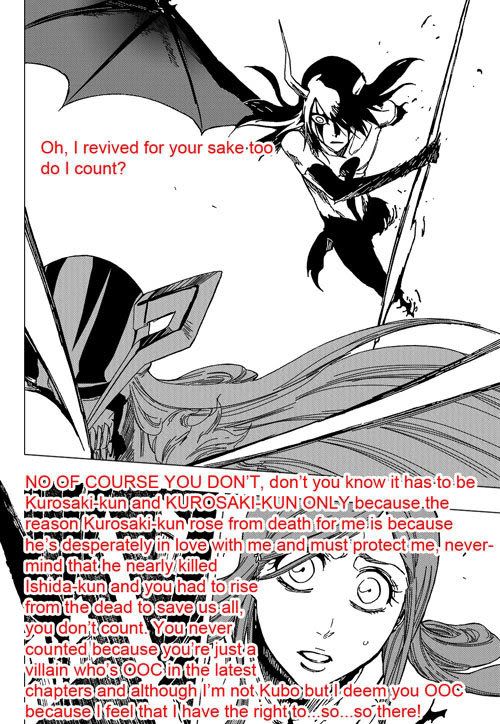 There's only one person I'd apologize to for this, that is Orihime Inoue. I didn't want to rip on you but it was to prove a point.

Otherwise. I don't regret doing this at all.