Always Carry Nnoitora Around When It Rains


Posted from the BA: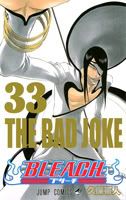 Japan's Bad Joke on Fandom and World? The stupid release date of the manga is 3 Days from now, itself still correspond back to Szayel Aporro in the previous chapter before The Bad Joke; and both seiyuu are part of Macross Series, previous and recent anniversary release still boggles me... Both Bleach Epsiode 166 released on the April 9, while Macross Frontier Episode 2 on April 10; a day away...


How to predict releases for Bleach?

Szayel Aporro Bleach Vol. 31 released on December 4th, wait for three months. His Character Vocal Album was released on March 5, rather than March 4.

Nnoitora's Bleach Vol. 33 released on April 4; his Character Vocal should be around July 5; if they do plan on releasing it. Just after 4th of July Independence Day???

Japan plays heavily on dates and festivals; they are probably dancing around Kubo Tite's Bleach (ultimate popular fandom that even myself cannot escape ;0;) to accommodate other release schedule for other fandom stuff.

ETA: YOU GOT ME KIDDING ME DXXX!!! SUWABE JUNICHI (GRIMMJOW)'S BIRTHDAY WAS MARCH 29 AS IS HANATARO'S APRIL 1. LEAPS LEAPS LEAPS...